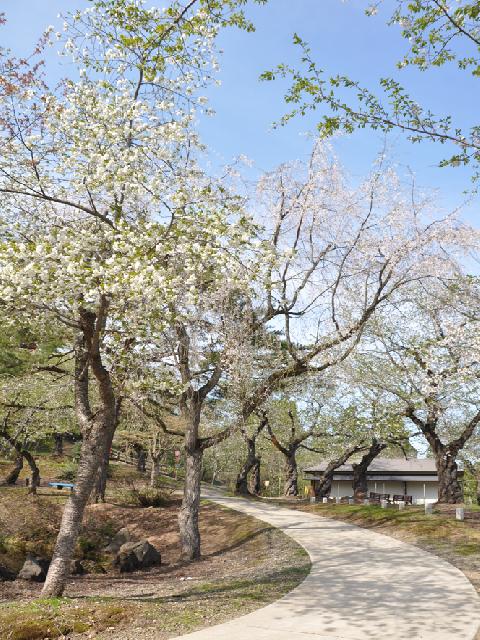 Location information
Name

Omori Park
Address

Akita Prefecture Yokote-city Omori-town Takakuchishita Mitotsutsumi
Description

The views of Ogachi, Hiraka and Senboku overlooking Honmaru trace are excellent in the seasons of the seasons and can be counted as one of the 30 New Akita scenes.
Date of photo shooting

May 2013
Shooting Time

Evening
Weather at the Time of Shooting

Sunny
Category
Contact info for inquiries
Address

c/o Yokote City Tourism Association, 1F Y2 plaza, 1-21 Ekimae cho, Yokote city, Akita prefecture 013-0036

Contact Information

TEL:+81-182-38-8652
FAX:+81-182-38-8663
Contact
Area Map
※ The above map is showing the name of the location and the place name to origin. It's sometimes different from an actual place, so please accept it beforehand.