Yamaguchi Star and Lantern Festival
Favorites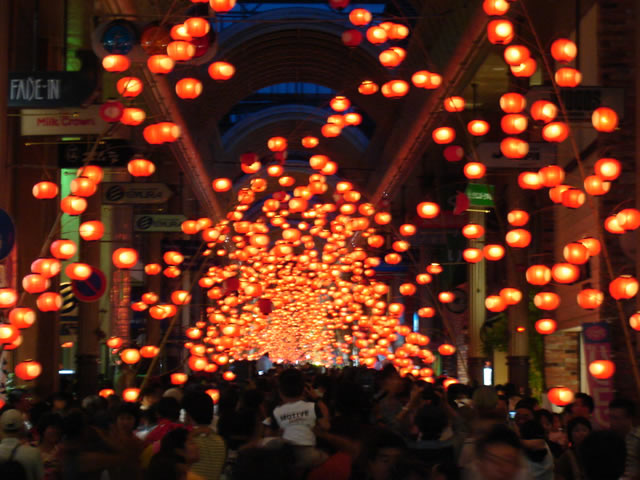 Location information
Name

Yamaguchi Star and Lantern Festival
Address

Yamaguchi city, Yamaguchi prefecture
Description

The largest festival in Yamaguchi city which is approximately 450 years old. Some thousand of bright red-colored lanterns create a fantastic view.
Date of photo shooting

August 2005
Shooting Time

Night
Weather at the Time of Shooting

Sunny
Contact info for inquiries
Address

1-1 Taki-machi, Yamaguchi city, Yamaguchi Prefecture 753-8501

Website
Contact Information

TEL:+81-83-933-3170
FAX:+81-83-933-3179
Contact
Area Map
※ The above map is showing the name of the location and the place name to origin. It's sometimes different from an actual place, so please accept it beforehand.
Other locations in the vicinity