ANA CROWNE PLAZA HOTEL KOBE
Favorites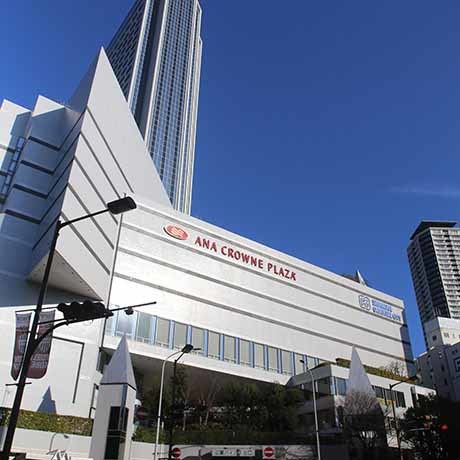 Location information
Name

ANA CROWNE PLAZA HOTEL KOBE
Address

Kitano-cho, Chuo-ku, Kobe, Hyogo
Description

A hotel near the bullet-train station, Shin-Kobe, features the gateway to Kobe by its tall and slender shape.
Date of photo shooting

March 2017
Shooting Time

Noon
Weather at the Time of Shooting

Cloud
Contact info for inquiries
Name
Address

6-1-12,9F Sannomiya Building (east), Gokodori, Chuo-ku, Kobe city, Hyogo prefecture 651-0087

Website
Contact Information

TEL:+81-78-262-1261
FAX:+81-78-230-0808
Contact
Area Map
※ The above map is showing the name of the location and the place name to origin. It's sometimes different from an actual place, so please accept it beforehand.
Other locations in the vicinity
Shooting results
種別

Title of Work

Links

Movie

DOG×POLICE 純白の絆

Movie Director: 七高剛 

Actor: 市原隼人  戸田恵梨香  村上淳  阿部進之介  竹山隆範  時任三郎  松重豊  伊武雅刀