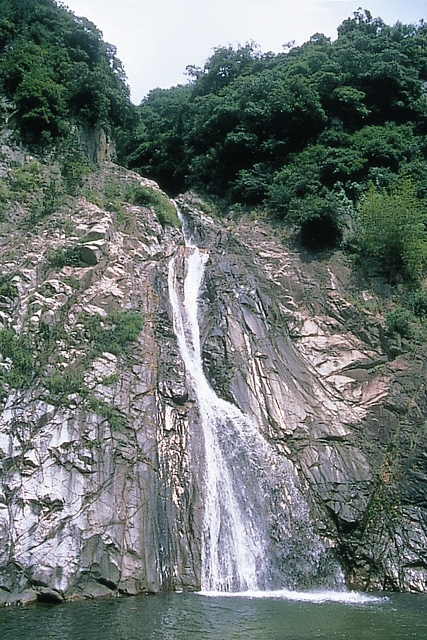 Location information
Name

Nunobiki Falls
Address

Fukiai-cho Chuo-ku Kobe
Description

It is one of the sources of Kobe water that falls into midstream of Ikuta River on mountain side. It is selected as one of the "Best 100 Falls of Japan" Nunobiki Falls consists of four falls; Ontaki, Mentaki, Meotodaki and Tsutsumigadaki. Ontaki is especially famous with its 43m in height. It would be really nice to walk on the promenade in fresh green or flourish season as well.
Date of photo shooting
Shooting Time

Evening
Weather at the Time of Shooting

Sunny
Contact info for inquiries
Name
Address

6-1-12,9F Sannomiya Building (east), Gokodori, Chuo-ku, Kobe city, Hyogo prefecture 651-0087

Website
Contact Information

TEL:+81-78-262-1261
FAX:+81-78-230-0808
Contact
Area Map
※ The above map is showing the name of the location and the place name to origin. It's sometimes different from an actual place, so please accept it beforehand.
Other locations in the vicinity