Hyogo Prefectural Museum of Art
Favorites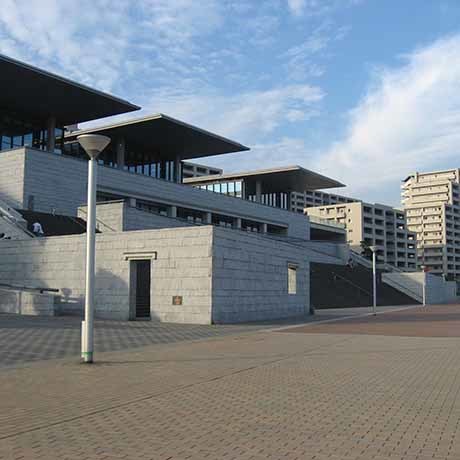 Location information
Name

Hyogo Prefectural Museum of Art
Address

WakinohamaKaigan-dori Chuo-ku Kobe
Description

Hyogo Prefectural Museum of Art exhibits approximately 9,000 items of Modern Art of Hyogo artists mainly. There are memorial rooms for Ryohei Koiso and Heizo Kaneyama, representatives of Japanese Western paintings of Modern Art, and also special exhibitions of items from inside and outside Japan are held.The museum is designed by Tadao Ando, a representative of Japanese architect. The unique look of the museum which faces close to the ocean can be seen with sculptures stood around the area from surrounding buildings outside as well.
Date of photo shooting

February 2003
Shooting Time

Evening
Weather at the Time of Shooting

Sunny
Contact info for inquiries
Name
Address

6-1-12,9F Sannomiya Building (east), Gokodori, Chuo-ku, Kobe city, Hyogo prefecture 651-0087

Website
Contact Information

TEL:+81-78-262-1261
FAX:+81-78-230-0808
Contact
Area Map
※ The above map is showing the name of the location and the place name to origin. It's sometimes different from an actual place, so please accept it beforehand.
Other locations in the vicinity
Shooting results
種別

Title of Work

Links

Movie

幼な子われらに生まれ

Movie Director: 三島有紀子 

Actor: 浅野忠信  田中麗奈  宮藤官九郎  寺島しのぶ