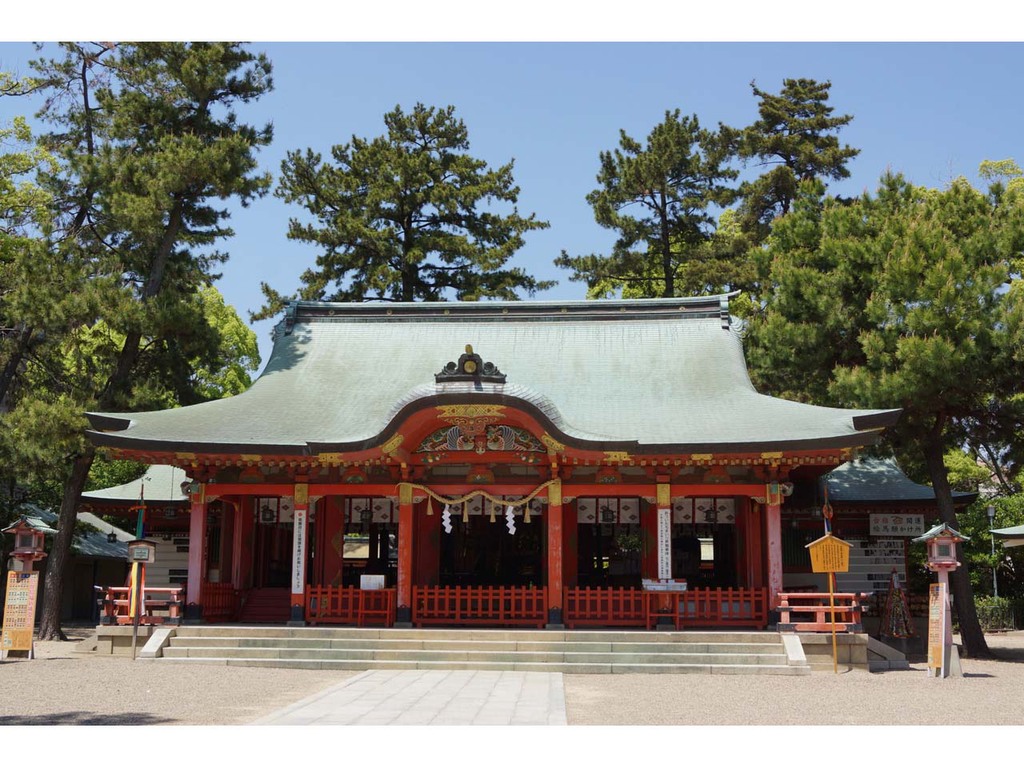 Location information
Name

Nagata Shrine
Address

3-1-1, Nagata-cho, Nagata-ku, Kobe, Hyogo, Japan
Description

A deity called Kotoshironushi-no-Okami is enshrined, which brings good fortune to businesses and industries of all kinds. Worshipped also to bring good luck and happiness to daily life, while driving away bad luck.
Date of photo shooting

December -0001
Shooting Time

Noon
Weather at the Time of Shooting

Sunny
Category
Contact info for inquiries
Name
Address

6-1-12,9F Sannomiya Building (east), Gokodori, Chuo-ku, Kobe city, Hyogo prefecture 651-0087

Website
Contact Information

TEL:+81-78-262-1261
FAX:+81-78-230-0808
Contact
Area Map
※ The above map is showing the name of the location and the place name to origin. It's sometimes different from an actual place, so please accept it beforehand.
Other locations in the vicinity
Shooting results
種別

Title of Work

Links

Movie

思い、思われ、ふり、ふられ

Movie Director: 三木孝浩 

Actor: 浜辺美波  北村匠海  福本莉子  赤楚衛二